"Joe Zeytoonian's musicality flows through his veins and fingers into an experience for audiences that is both sonically evocative and deeply emotional."
-- Jenni Person, MDC Live Arts, Miami Dade College, Managing Producer.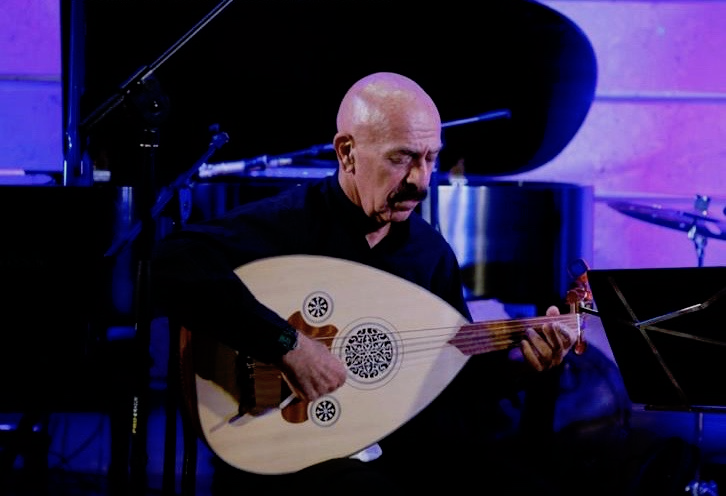 JOE ZEYTOONIAN is an oudist, singer, percussionist, and composer who has received various grants and honorable mentions in the United States from the Florida Department of State, including the Florida Folk Heritage Award as Armenian master oud player, the National Endowment for the Arts, and the HistoryMiami Museum.  His album recordings include Southern Arrival, Full Circle, Danse Orientale Project, Café Makam, Whispers of Ellis Island, Ruby Mantra, Line Out, and Falling Into Feathers.  He has also recorded with Gloria Estefan, Shakira, Jon Secada, Ana Gabriel, Azucar Morena, Fred Elias and Abbey Rader.  He has played with Dave Liebman, Kenny Millions, Satoshi Takeishi, Arto Tunçboyaciyan, O. Faruk Tekbilek, Bobby Thomas Jr., and Taksim Band from New York City. He has toured the United States, Turkey, Japan, Latin America, and Tajikistan, and his television appearances include Saturday Night Live and CNN Turk.  Additionally, he teaches Middle Eastern oud and scale theory, singing, and percussion.Mr. Zeytoonian is music and co-executive director of Harmonic Motion (www.harmonicmotion.org), which he co-founded in South Florida, U.S.A. with dancer, percussionist Myriam Eli.